Temperament
A PERFECT CHARACTER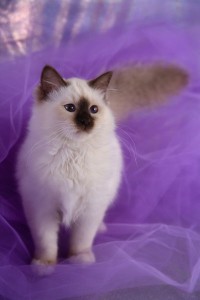 The character of the Sacred cat of Burma is practically perfect for a feline; loving home, the comfort, life is constant in the regular habits and suffering. With his master cultivate a special relationship exclusivity, needs to feel its subject, albeit small, attention and demonstrations of affection.
It is a gentle and sociable cat who likes the company of other pets, but of course not fall within its prey. His love for the game and his desire for relationship with the man, it leads to overcome the instinctive distrust of any feline against children, which becomes inseparable companion. It educates easily with the only voice command.
It is a cat that fits in places other than its usual home, as hotels, second homes, pensions for animals, and tolerates well travel and travel by car.
It is a lively cat in its games, but not demolishes the house. Giving him in moments of the game, you can find a sympathetic companion entertainment
edited by Marta Picciurro