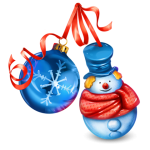 Dear Members and Friends,
A. I. Bir. club wish you all a Merry Christmas and a Wonderful 2012!
Please note that new registrations are open for the year 2012 and that the same will be accepted no later than January 31 2012, who to this date has not regularized his position will be automatically removed from the list of members.
We wish you Merry Christmas and Happy New Year.