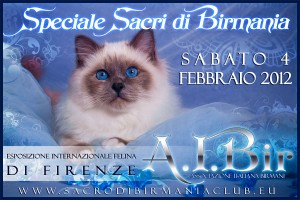 A.I.Bir. club, in collaboration with Florence Anfi-Fife Show organizators, is pleased to invite you all to partecipate to our Sacred Birman Special on coming 2012 february 4nd.
All the exhibitors will receive a gift from A.I.Bir. club, and the Best Birmans chosen from judges will receive very special awards.
We wait for you all!
info: